LINGUISTIQUE ET NÉGATION - 21 MAI 2019
Le hors cadre est pour moi un lieu aussi important que l'intérieur du territoire que j'explore. Tout d'abord, avant d'en arriver à mon propos et en souhaitant respecter ce blog qui se veut être le témoin de mes avancées et percées dans le domaine artistique, je tenais à vous informer que l'une de mes photographies issue de "danse topographique" a été exposée au "In Art Green Week Festival" en Thessalonie, Grêce. De plus, la vidéo-performance du même nom a quant à elle été sélectionnée au Céfalu Film Festival à Palerme en Italie. Cela représente beaucoup pour moi, surtout après avoir sillonné et avalé beaucoup de route. 
Pour en revenir à mon propos, il est question ces derniers temps pour moi d'une avancée dans la compréhension du vide dans la création artistique. En ce sens, je me penche avec besoin sur ce qui fait sens et sur son accessibilité. Au fur et à mesure je constate que mon travail intéresse, plonge le spectateur à la fois sur un versant poétique et sensible, et à la fois sur un versant qu'on a pu nommé de "pointu", ce qui convoque l'implication cognitive du public. C'est sur ce dernier point que je m'affaire aujourd'hui.
L'intellectualisation de mes propos fait partie de l'oeuvre produite, non dans l'optique d'une pensée ésotérique réservée à des initiés, je propose plutôt une réflexion sur ce qui fait communication à l'heure actuelle. En rassemblant différentes données, différents thèmes - prenant par exemple l'oeuvre "poème 4-1-9" où je tente de rendre tangible l'histoire derrière un mail de hammeçonnage (SPAM) - je réalise que la jonction entre deux sphères doit passer par une explicitation, qu'elle soit visuelle ou textuelle. La raison de ce choix est que je trouve que nous sommes dans une sphère d'hyper-accessibilité, tout doit être compris très vite...au détriment d'un sens qui a besoin d'un certain temps - au risque de la négation ou d'une suppression de ce qui est devant le spectateur. C'est de là que m'est venue la nécessité de porter mon regard sur la négation dans mon oeuvre.
La négation elle, est de l'issue du tout de l'oeuvre produite. En apportant de la matière à une oeuvre que je produis, c'est à dire en puisant dans un contenant pour en remplir un nouveau constituant l'objet artistique, je retire par la même un contenu d'un espace source. Vous serez d'accord avec moi pour dire qu'ici il est question d'une sorte de mécanique des fluides, d'un acte de vider et de remplir si l'on peut dire. L'oeuvre produite amène un certain vide, une certaine donnée négative - non pas chargée de négativité, mais plutôt d'un état de manque. Ma dernière performance-vidéo intitulée "Le cycle de Jespersen" a pris pour principe cette réflexion : Esthétiser un langage binaire (le morse contracté aux 5 lettres LIOUY signifiant "Why don't you answer my question?") pour questionner une donnée "religieuse" qui pourrait être qualifiée de complexe - voire de ternaire (sensible aux fluctuations et circonvolution, tel un espace de l'entre-deux). Cette dernière production vidéo, m'a permis de mettre en acte un processus interne, celui premièrement de l'oeuvre produite en tant que langage et celui d'une absorption d'une société qui repose principalement sur une dualité sans pareille : celle du bien et du mal, de la complémentarité à l'antithèse, de la richesse et de la pauvreté, de l'harmonie et du désordre, du blanc et du noir ou encore de ce qui fait art ou maladresse. 

For me, the out of context is as important a place as the interior of the territory I am exploring. First of all, before  coming to my subject and wishing to respect this blog which aims to be a witness of my progress and  breakthroughs in the artistic field, I wanted to inform you that one of my photographs from "topographic dance"  was exhibited at the "In Art Green Week Festival" in Thessaloniki, Greece. In addition, the video performance of  the same name was selected at the Céfalu Film Festival in Palermo, Italy. It means a lot to me, especially after  travelling and swallowing a lot of road.
To come back to my point, recently for me it has been a question of progress in understanding the void in artistic  creation. In this sense, I look with need at what makes sense and its accessibility. As I see that my work interests  me, I plunge the viewer into both a poetic and sensitive side, and at the same time into a side that could be called "sharp", which calls for the cognitive involvement of the audience. It is on this last point that I am working today.

The intellectualization of my words is part of the work produced, not in the perspective of an esoteric thought reserved for initiates, I propose rather a reflection on what makes communication at the present time. By  gathering different data, different themes - taking for example the work "poem 419"; where I try to make the story  tangible behind a phishing email (SPAM) - I realize that the junction between two spheres must be explained,  whether visual or textual. The reason for this choice is that I find that we are in a sphere of hyperaccessibility,  everything must be understood very quickly. . . at the expense of a meaning that needs some time - at the risk of  negation or suppression of what is in front of the viewer. It is from this point that I came to the need to look at  the negation in my work.
The negation is the result of the work produced. By bringing material to a work I produce, that is, by drawing from a container to fill a new component of the artistic object, I also remove content from a source space. You will  agree with me that this is about a kind of fluid mechanics, an act of emptying and filling, if you will. The work  produced brings a certain emptiness, a certain negative data - not loaded with negativity, but rather with astate of  lack. My last video performance entitled "The Jespersen Cycle" took as its principle this reflection : Aesthetize a binary language (the walrus contracted to the 5 letters LIOUY meaning "Why don't you answer my question?") to question a "religious"; data that could be qualified as complex - even ternary (sensitive to fluctuations and circumvolution, like a space in between). This last video production allowed me to put into action an internal  process, that of the work produced as a language and that of an absorption of a society that is mainly based on  an unparalleled duality: that of good and evil, of complementarity to antithesis, of wealth and poverty, of harmony and disorder, of white and black or of what makes art or clumsiness.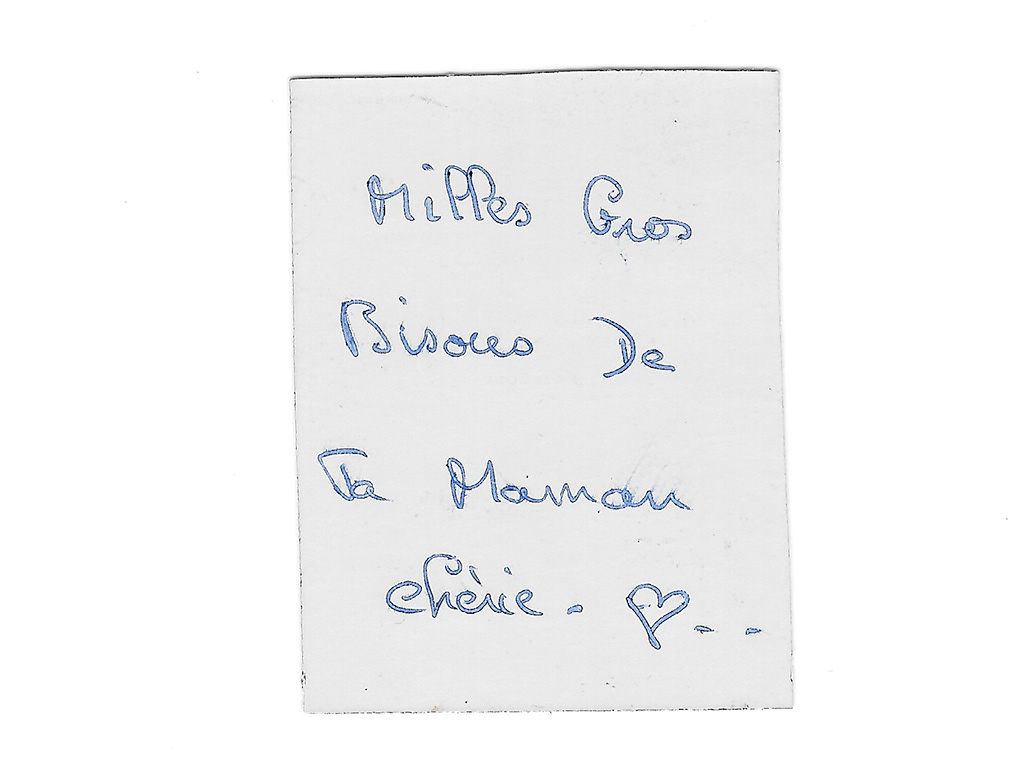 INFORMATION-DOCUMENTATION ET SAVOIR - 24 AVRIL 2019
Le niveau de ma démarche plastique est à comprendre comme une narration. L'homme artiste que je suis n'est à mon sens ni plus ni moins que le narrateur de sa propre mythologie. C'est ce qui résulte actuellement de l'exploration de ma mémoire et de ses défauts. Allant plus en avant dans les perspectives et chemins de pensées, mon oeuvre se dote de matériaux en pleins mais aussi et surtout en creux. Rester au bord de ces creux pour moi, ne peut se faire qu'avec les prémices d'une structuration générale du mythe : évidemment il y a eu un début et il y aura une fin, mais ce qu'il y a dans cet espace et dans ses interstices est constitutif du tout. Bill Viola, en citant la philosophie zen, parlerait de l'inéluctable vide entre les objets.
L'atout de l'oeuvre comme je la pense dans un ensemble pleins-creux, à savoir aussi bien objets de production que zones intervalles, est de pouvoir consolider ce qui est épars, ce qui dépasse l'entendement du temps et des tracés connectifs. Aujourd'hui j'entrevois le tout de ce que je constitue en production constante, à savoir un corpus général de ce qu'est mon mythe. Le renseignement, la connaissance et l'appropriation de celui-ci prend acte dans le corps, dans l'acte, dans le rassemblement et la dissolution d'une certaine quantité de mémoire. Lorsque je récolte un matériel sonore ou visuel, je le fais avec un pré-tout, c'est à dire que j'entrevois mon acte créateur comme une possibilité d'écriture (ou de réécriture) de mon mythe personnel. Bien entendu j'entends ce récit comme une découverte inhérente de ce qui fera cohésion de la pratique. Il s'agit donc pour moi de retrouver ce qui fait sens dans l'acte d'abord, puis de cerner à travers celui-ci ce qui fait corps du récit - tout en laissant un certain espace-temps de libre agissant comme soupape à ce tout. 
Si je prends comme exemple l'oeuvre intitulée "Le baume de Lourdes", où je présente une photographie de ma grand mère paternelle, je rappelle que la photographie ne m'était pas destinée, je peux affirmer que ma démarche était principalement de reconstruire du lien d'avec le matériaux papier pour ensuite m'immiscer dans une mémoire "proche" mais non mienne...et que dire de cette brouette rouge? Puis-je dire maintenant qu'elle fait partie de mon oeuvre? Cette réécriture du mythe, et entendez-là une volonté d'expulsion de la chose imaginaire, m'apparait maintenant davantage comme une transposition de l'information-documentation en savoir. C'est ainsi que je peux incorporer de nouvelles parcelles de mémoire me faisant défaut pour la constitution du mythe. En les faisant miennes, de par une démarche qui s'apparenterait à celle d'un étudiant en matériaux, j'écarte l'impossible et douloureux désir du retour en arrière - c'est à dire du retour à l'expérience expérentielle de la mémoire inexistante. Ma démarche actuelle est ainsi celle d'un retour que je qualifierais de "retour en avant", de par ma volonté de créer une mémoire réappropriée, voire falsifiée. 
INFORMATION-DOCUMENTATION AND KNOWLEDGE - APRIL 24, 2019 
The level of my plastic approach is to be understood as a narrative. As a man artist, I believe that I am nothing  more or less than the narrator of his own mythology. This is what is currently resulting from the exploration of my memory and its defects. Going further forward in the perspectives and paths of thought, my work is equipped with materials in full but also and especially in hollow. To remain on the edge of these hollows for me can only be done with the beginnings of a general structuring of the myth: obviously there has been a beginning and there  will be an end, but what is in this space and in its interstices is constitutive of the whole. Bill Viola, quoting Zen  philosophy, would talk about the inevitable emptiness between objects.

The advantage of the work as I think it is in a hollow whole, namely both objects of production and interval zones,  is to be able to consolidate what is scattered, what exceeds the understanding of time and connectivity. Today I  see all of what I constitute in constant production, namely a general corpus of what my myth is. The intelligence,  knowledge and appropriation of it takes place in the body, in the act, in the gathering and dissolution of a certain amount of memory. When I collect sound or visual material, I do so with a pretotal, that is, I see my creative act as a possibility of writing (or rewriting) my personal myth. Of course I understand this story as an inherent discovery ofwhat will make the practice cohesive. For me, it is therefore a question of finding what makes sense in the act first,then of defining through it what is part of the narrative - while leaving a certain space & time free to act as a valve to this whole.
If I take as an example the work entitled "Le baume de Lourdes", where I present a photograph of my paternal  grandmother, I remind you that the photograph was not intended for me, I can affirm that my approach was mainly to reconstruct the link with the paper materials and then to meddle in a memory "close"  but not mine. . . and whatabout this red wheelbarrow? Can I now say that it is part of my work? This rewriting of the myth, and understand it as a desire to expel the imaginary thing, now seems tome more like a transposition of information/documentation  into knowledge. This is how I can incorporate new pieces of memory that I lack for the constitution of the myth. By making them my own, through an approach that would be similar to that of a materials student, I dismiss the  impossible and painful desire to go back - that is, to return to the experiential experience of non-existent memory. My current approach is thus that of a return that I would describe as a "return forward", because of my desire to create a reclaimed, even falsified, memory.
LE TEMPS DE L'ACTE - 20 AVRIL 2019
La profondeur du champ des possibles de ce que j'entreprends se mélange à l'écriture d'une temporalité singulière. L'œuvre se caractérise, s'ouvre et se ferme, agitée comme une idée. Le cartouche utilisé il y a peu est à revoir je pense, valable néanmoins pour sa poussée énergique mais hasardeux dans son utilisation. L'acte et sa trace dans l'espace relève m'a t-on dit d'une pratique du bord. Cet engagement proféré il y a quelques mois dans l'œuvre intitulée « Le contrat » m'a entraîné vers des secteurs impensables, qui sont à la fois puits de sagesse et puits simplement...des trous en bref. 

La question du trou m'apparaît très détaillée en cela qu'elle est mieux représentable dans l'œuvre de Francis Bacon; à savoir un trou sombre, souvent indiqué par une flèche, servant de canalisation à l'ensemble de l'espace voire d'échappatoire possible pour la matière. L'alliance plein - vide est à la mesure de mon investissement, un fil conducteur de mes actions in-situ. Aspirables à tout moment, c'est à dire que ces actions ont par nature la capacité aspirante du voyage, et celui-ci pouvant revêtir un caractère plus initiatique que dans son acception courante. Par contre à voyager il faut le penser à une vitesse extraordinaire et non aux langoureuses promenades sur les bords d'un quai. Le temps de l'acte dont je parle est un temps condensé - un temps de crise, risqué et chargé d'électricité. Peut-être que ces mouvements sont les prémices du discours même, ils seraient probablement les moteurs d'un ensemble plus important. Le lieu alors est cet espace d'action in-situ lorsqu'il est défini dans le champ/hors champ de ma caméra, il serait donc au miroir d'un temps de l'acte un lieu de vie et de mort. 
THE TIME OF THE ACT - APRIL 20, 2019
The depth of the field of possibilities of what I undertake is mixed with the writing of a singular temporality. The work is characterized, opens and closes, agitated like an idea. The cartridge used a short time ago is to be reviewed Ithink, valid nevertheless for its energetic but hazardous thrust in its use. The act and its trace in space is said to  be a practice onboard. This commitment made a few months ago in the work entitled "The Contract"; led me to unthinkable areas, which are both wells of wisdom and simply wells. . . holes in short. 
The question of the hole seems to me to be very detailed in that it is better represented in Francis Bacon's work; namely a dark hole, often indicated by an arrow, serving as a channel for the whole space or even a possible escape for the material. The full - empty alliance is commensurate with my investment, a guiding principle of my in-situ actions. Aspirables at any time, i. e. these actions have by nature the aspiring capacity of the journey, and this one can be more initiatory than in its current sense. On the other hand, when travelling, you have to think of it at an extraordinary speed and not of the languid walks on the banks of a quay. The time of the act I am talking about  is a condensed time - a time of crisis, risky and full of electricity. Perhaps these movements are the first steps in  the discourse itself, they would probably be the driving forces behind a larger whole. The place then is this space of insitu action when it is defined in the field/off field of my camera, so it would be a place of life and death in the mirror of a time of the act.
ACTION-CORPORELLE IN-SITU - 16 AVRIL 2019
"Un simple mouvement exprime notre être tout entier."  François Delsarte
Dès le début je n'ai fait que jouer au jeu de l'Art. Parcourant les modes de pensées en lien avec le domaine, je désirais ardemment être un homme-artiste. Ce désir, teinté de l'apprentissage universitaire et "professoral" prodigué durant mes années étudiantes, était source de frustration face à un monde dont je connaissais l'image réalisée mais non le processus réalisant.  
Mes expériences picturales (peinture, photographie, dessin, installation, performance et son) n'ont été complètes que durant ces derniers jours. J'en avais approché l'émotion au début des années 2000 lors de mes premières peintures dépassant le format raisin, mais depuis avait regretté l'incomplétion . Aujourd'hui, le discours appréciant l'oeuvre en tant que monstration d'une dialectique interne / externe, représente le détail finalisant d'un tout que je soutiens. Cet infime adjudant remplace ma présence d'artiste en tant qu'homme-spectateur appréciant lui aussi ce qui se dresse devant lui : à savoir son oeuvre. Ce détachement, autrement dit ce dédoublement m'a été rendu possible et exact qu'en prenant part physiquement à l'oeuvre produite. 
Je suis l'artiste et le sujet présent dans l'oeuvre que j'apprécie par la suite. L'acte du regarder-soi est acte du corps appréciant son corps dans le corps de l'oeuvre. Malgré cette danse incongrue, ce discours précède en moi l'action-corporelle. L'acte tripote par la suite ce qu'il en reste dans l'improvisation sur site. La nature de mon oeuvre m'est d'autant plus rassurante maintenant qu'à l'heure où je projetais mon corps sur un support sans en discerner la singularité de mes traces.
IN-SITU BODY ACTION - APRIL 16, 2019  
"A simple movement expresses our entire being." François Delsarte 
From the beginning I only played the game of Art. Going through the modes of thought related to the field, I  fervently desired to be a man artist. This desire, tinged with the academic and "professorial" learning provided  during my student years, was a source of frustration in the face of a world whose image I knew was realized but  not the process realized. 
My pictorial experiences (painting, photography, drawing, installation, performance and sound) have only been complete in recent days. I had approached the emotion in the early 2000s with my first paintings that went  beyond the grape format, but since then had regretted the incompleteness. Today, the speech appreciating the  work as a demonstration of an internal/external dialectic, represents the finalizing detail of a whole that I support.  This tiny warrant officer replaces my presence as an artist as a man spectator who also appreciates what stands  before him:his work. This detachment, in other words this duplication, was made possible and accurate only by  taking part physically in the work produced. 
I am the artist and the subject present in the work that I later appreciate. The act of looking at oneself is the act of  the body appreciating its body in the body of the work. Despite this incongruous dance, this speech precedes in  me the bodily action. The act then trips up what remains of it in the improvisation on site. The nature of my work is all the more reassuring now that at the time I was projecting my body onto a support without discerning the  singularity of my traces.
​​​​​​​
LE CARTOUCHE - 2 AVRIL 2019
Dans mes explorations en cours, j'ai trouvé un dispositif qui parle de lui même de ce qui compose ma démarche. Il s'agit d'un dispositif reposant sur un premier encart supérieur de 4 images, et d'un cartouche mettant en exergue le signifié. Ce dernier cartouche est le savoir mis en avant, non l'explicitation de ce que l'oeuvre représente. De la sorte j'explicite au spectateur le chemin, la démarche mentale et l'action de l'homme artiste, non ce que l'homme spectateur doit y voir. Telle une notice explicative, ce cartouche est un avatar de la communication interne, de ce qui fait description de l'acte ou définition possible. Ce dispositif en 5 zones (4 images ou séquence, avec une zone supplémentaire relative au processus) est selon moi un moyen pour adjoindre un acte implicite, interne et non-visuel à un acte explicite, externe et visuel.
THE CARTRIDGE - APRIL 2, 2019 
In my ongoing explorations, I have found a device that speaks for itself about what makes up my approach. It is a  device based on a first upper insert of 4 images, and a cartridge highlighting the meaning. This last cartridge is theknowledge put forward, not the explanation of what the work represents. In this way I explain to the spectator the path, the mental process and the action of the artist man, not what the spectator man should see in it. Like an  explanatory leaflet, this cartridge is an avatar of internal communication, of what describes the act or possible definition. This device in 5 zones (4 images or sequence, with an additional zone related to the process) is in my opinion a means to add an implicit, internal and non-visual act to an explicit, external and visual act.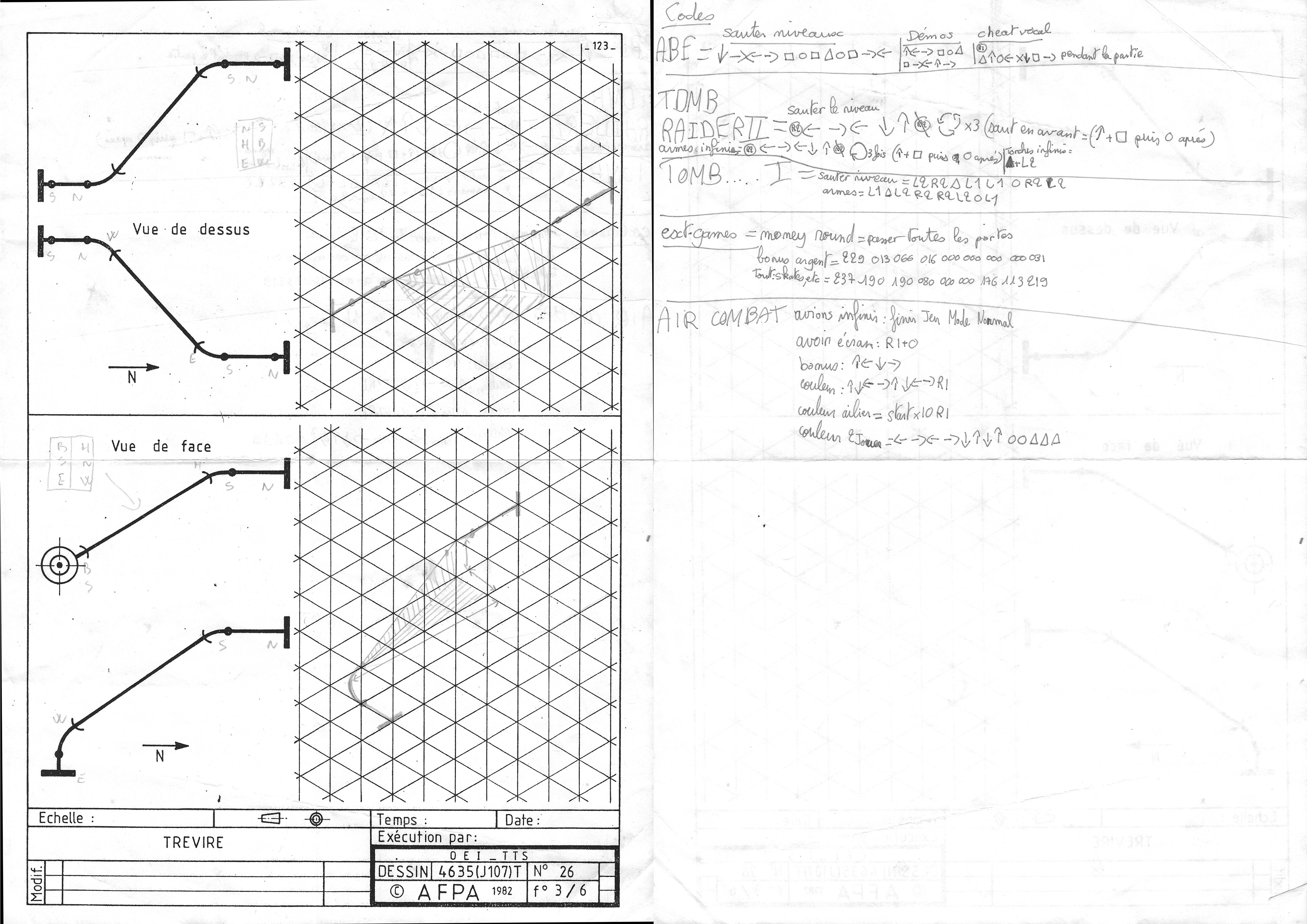 INVASAO ET LA MIXION DES SOUVENIRS - 28 MARS 2019
Le temps se mesure aujourd'hui. Ainsi soit-il. Les outils sont nombreux pour celui qui, comme moi, souhaite extraire les bribes de son passé. Tout semble s'y retrouver sur l'internet général, GÉNÉALOGIE ET COPAINS D'AVANT sont les chronophores modernes, vous les connaissez. Malheureusement je ne m'y retrouve pas, je ne ressens pas cette connection entre les émanations d'émotions vécues et cette pseudo télé-reality que l'on me propose aujourd'hui. Du Portugal à la France, je ne suis qu'un passeur, qu'un passage ou un passant. Difficile de retrouver des traces lorsque l'on cherche son chemin. 
Je suis collectionneur, un bien que j'honore mais qui pèse une fois le poids des années rattrapé. Une personnalité encombrante dira-t'on...mais qui a le mérite d'en garder pas mal, on en devient presque avare. Les matériaux de mes réflexions actuelles reposent sur ces anciennes photographies issues de ma jeunesse, ces documents officiels, ces certificats, notes, dessins et états d'âmes passés couchés sur papier ou autres. Je ne suis que le reflet de mes précédentes périodes de vies, je rejoue en action mon adolescence ces derniers jours, tout comme je rejouais ma tendre enfance lorsque j'étais adolescent. 
"INVASAO" est le titre d'une performance qui a débuté le 25 Mars de nuit une nouvelle fois. Le segment que j'aborde presque quotidiennement dans ma pratique qu'est la Route des Plaines s'est vu pris d'assault physiquement; il l'était mentalement depuis quelques mois déjà, et couvait depuis une à deux années. Je ne pouvais en faire autrement, l'obsession était forte. Le symbole de la croix y est posé comme un symbole macéré d'une mort esthétique. La croix ne l'est pas cependant, dressée entre quelques lacets difficiles et dans un tas d'immondices humaines, ces deux modestes morceaux de bois ont été cloutés par mon père. Union paternelle, symbolique et inesthétique certes, iconique probablement plus. Je pense surtout ici qu'elle a le mérite et la réflexion de jouer avec la morale des passants et automobilistes journaliers. J'y déposerais à chaque passage une fleur, espérant un jour que la nature y reprenne ses droits.
"LA MIXION DES SOUVENIRS" est un intitulé probable à une mise à nue de souvenirs d'enfance et d'adolescence, séquencée selon un ordre qui m'est propre, cette mixion sera un point de mire de la refection de mon art.
Je n'oserais jamais remercier mes amis pour tous leurs bienfaits et leurs souvenirs. Je préfère remercier par la présente mes ennemis et détracteurs d'avoir eu la présence d'esprit (et de corps) de m'avoir permis de me constituer comme un moi collectionneur. 

INVASAO AND THE MIX OF MEMORIES - MARCH 28, 2019 

Time is measured today. So be it. There are many tools for those who, like me, want to extract the snippets of theirpast. Everything seems to be found on the general Internet, GENEALOGY AND FOREIGN COPAINS are the modernchronophores, you know them. Unfortunately, I can't find my way around, I don't feel this connection between theemanations of emotions experienced and this pseudo reality TV show that I'm being offered today. From Portugal  to France, I am only a smuggler, a passage or a passerby. It's hard to find traces when you're looking for your way.
I am a collector, a good that I honour but which weighs once the weight of the years has been caught up. A cumbersome personality will you say. . . but which has the merit of keeping a lot of it, you  become almost stingy. The materials for my current reflections are based on these old photographs from my youth, these official documents, certificates, notes, drawings and past soul states on paper or others. I am only a reflection of my previous periods of life, I play my adolescence back in action in recent days, just as I played my early childhood again when I was a teenager. 

"INVASAO" is the title of a performance that began on March 25 at night once again. The segment that I approach almost daily in my practice, the Route des Plaines, has been physically assaulted; it had been mentally assaulted for a few months already, and had been incubating for one or two years. I couldn't do otherwise, the obsession was strong. The symbol of the cross is placed there asa symbol macerated with an aesthetic death. The cross is not, however, erected between a few difficult shoelaces and in a pile of human filth, these two modest pieces of wood were nailed by my father. Paternal union, symbolic and unsightly certainly, probably more iconic. I think above all here that it has the merit and the reflection to play with the morals of passers-by and daily motorists. I would place a flower on it every time I pass by, hoping one day that nature would take back its rights.
"THE MIXING OF REMEMBERS" is a probable title for a revelation of childhood and adolescent memories, sequenced in a sequence that is unique to me, this mixion will be a focus of the redesign of my art.  

I would never dare to thank my friends for all their blessings and memories. I prefer to thank my enemies and detractors for having had the presence of mind (and body) to allow me to constitute myself as a collector.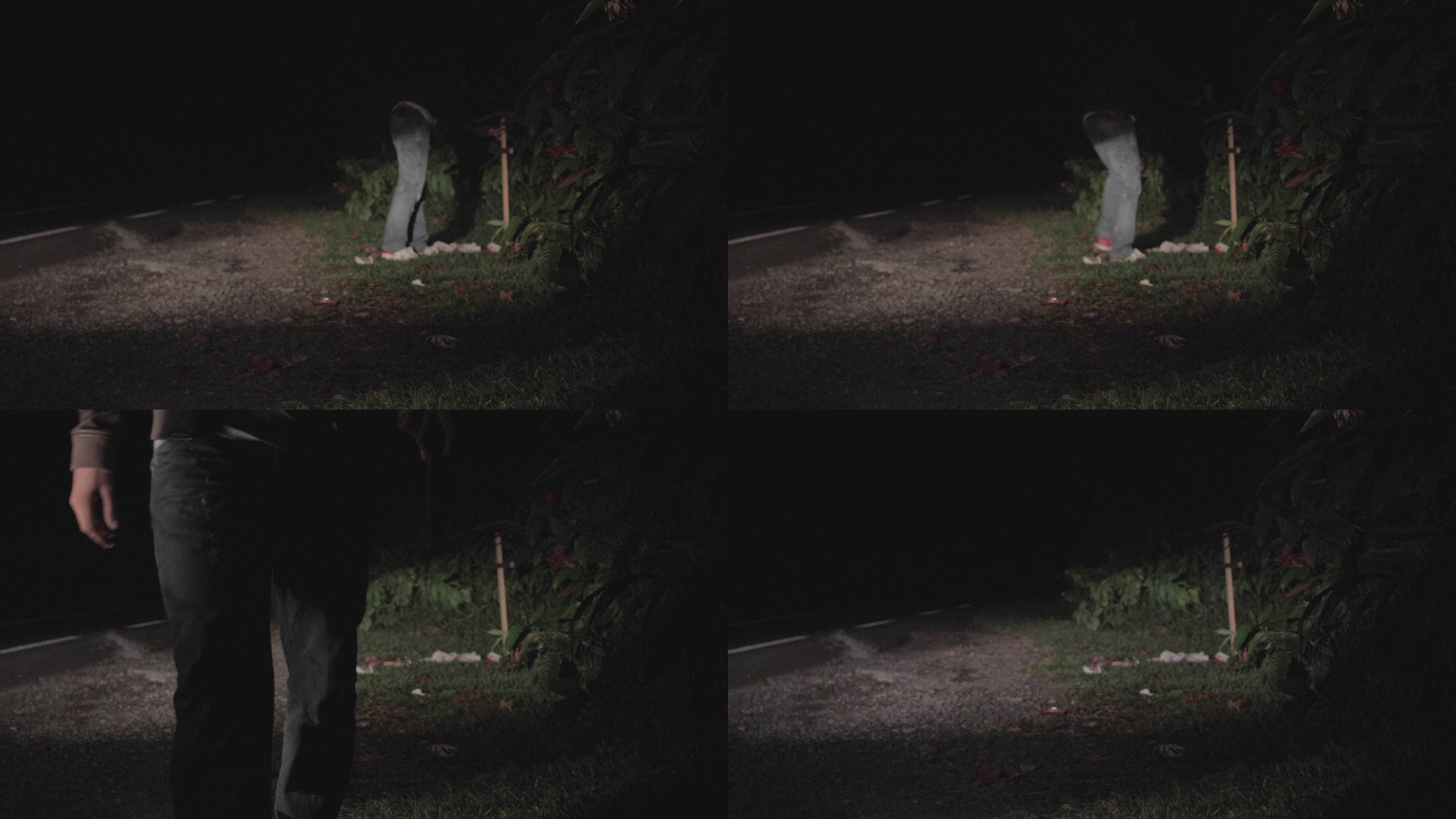 L'ETHIQUE DES CHEVAUX - 18 MARS 2019
Je me suis mis à réfléchir, à cogiter sur un Art à double sens. Un Art qui aurait à la fois la portée autobiographique nécessaire à ma survie et à la fois une visée plus universelle, sans quitter pour autant son appui au réel. J'adore l'oeuvre d'Alejandro Jodorowsky pour ce fait, pour ce précis de quotidien, et surtout pour sa notion d'Art ayant le pouvoir de guérir. Mon intimité mentale actuelle repose sur ce besoin de créer pour guérir obsessionnellement. 
Je suis ouvert aux infimes fluctuations de ce quotidien, je le perçois notamment en voiture, plus généralement la nuit. Je roule en japonaise sur une route française, autant annoncer que je voyage de fait. L'air que je respire évolue sur le tarmac, les bruits sont changeants et me sont familiers par habitude, mais tout aussi étranges et dissonants à des instants précis. Je les perçois de manière différente à chaque fois, le son peut dépendre de l'ouverture de mes vitres, de l'autoradio ou de ma position dans le siège. La lumière elle, est régulière, je la contemple, tente de la comprendre inlassablement depuis mon apprentissage de la photographie, sur ce point il faut la laisser aller et faire avec, elle choisira la couleur. Sur ce tracé précis qui aurait pu me tuer à plusieurs reprises, la réflexion et les images mentales ne manquent pas...elles sont le creuset actuel de mes projets à venir. Une manière saine pour moi de guérir et de cicatriser certaines plaies encore béantes.
En même temps je vous avoue que je pense à ceux qui lisent mes propos. Incohérents parfois, contradictoires souvent...mais sincères et émanant d'une écriture fidèle à ce que je vis. La lecture de ces flux peut en être difficile, telle une maladie. Les connexions sont plus fluides pourtant depuis le début de cette année. Janvier a été un mois délicat lié à ma rupture d'avec le monde de la photographie professionnelle, Février une confirmation de l'âme avec une reprise simple de la vie loin du marché et Mars une fusée pour l'esprit et pour mon art. La performance m'est venue naturellement, la vidéo aussi, et elles sont me semble-t'il les médiums les plus aptes à retranscrire les émotions internes, à recréer ou exacerber les concepts que je souhaite marier. 
Ces concepts reposent sur les 2 termes suivants :
PÉTROLE & HOMME
Je construits progressivement le mixage en image de ces deux idées. Je le fais sur la route sinueuse de la Route des plaines à la fois avec un moteur DIESEL et à la fois avec un moteur ESSENCE. Ce tracé reliant Saint Pierre à Saint Benoit, coupe littéralement l'ile de la Réunion en deux sur 60km environ. On peut y vivre un raccourci entre l'Humide et le Sec pour les esprits initiés. Chaque arrêt pour moi se transforme dorénavant en une proposition artistique, réalisée ou non - réalisable ou non - réalisante ou non. 
L'Art se doit d'être la RÉALITÉ. Je le pense sincèrement, je le pensais avant en mutilant ma chair ou en peignant avec mes tripes sous couvert d'une démarche artistique, je le pense aujourd'hui en glorifiant mon quotidien d'HOMME par le moyen PÉTROLE. 
----------------------------------------------------------------------
english

--

version
-------------------------------------------------------------------------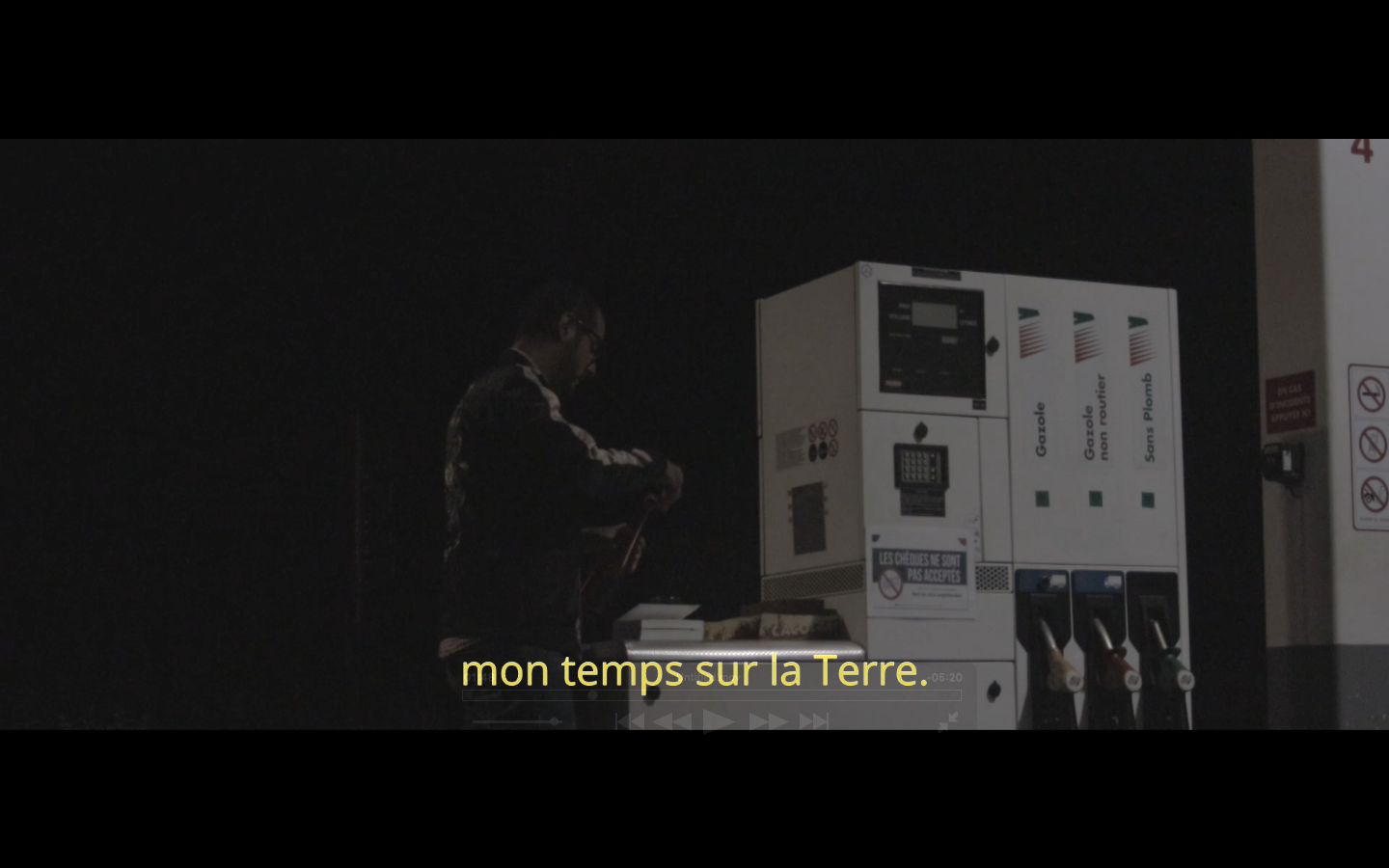 BIS ARTISTIQUE - 12 MARS 2019 
Maintenant que l'énergie est revenue, que les pulsions et la colère se subliment, il est temps de questionner ma pratique de l'art. Un artiste est selon moi, ni plus ni moins qu'un homme, talentueux ou non, mais obsessionnel cela est certain, qui s'obstine à rendre valable le sens de son oeuvre et ce au fil des années. Cette oeuvre bien entendue peut survivre à l'artiste dans le temps, c'est donc que son oeuvre le dépasse et peut prendre la voie de l'universalité.
Je renoue avec le sens de mon oeuvre et tente de palier au « besoin de beauté et d'actualisation amère » que je m'étais forgé et martelé dans ma pratique de la photographie. L'esthétisme est une chose, le sens en est une autre. Peu m'importe si la photographie que je réalise ces derniers jours est d'un point de vue technique "pauvre", elle porte le sens de mon oeuvre et cela est beaucoup plus intéressant actuellement. J'aime à penser que les productions réalisées, et qui constituent l'oeuvre que je poursuis, seront vues non pas d'un point de vue du beau canonique du moment, mais du point de vue d'un ensemble plus complexe.
Ma performance-vidéo, intitulée « LE CONTRAT » était pour moi un moyen concret de mettre en jeu mes propres « retrouvailles », en quelque sorte me retrouver avec moi-même. Ce soir là, il s'agissait pour moi de rédiger un contrat avec un être universel, que je ne nommerai pas. L'idée était de me mettre en action mentale, de me faire réfléchir sur mes propres limites physiques et psychologiques, de les dépasser aussi. Je n'ai pas failli à l'acte et ce contrat est scellé. Il me permet maintenant d'aller plus loin dans l'exploration de l'oeuvre que j'entreprends, car si plus haut j'écrivais qu'une oeuvre peut survivre à l'artiste, elle le précède surement plus dans les faits.
Signer un contrat est un acte intime. Il demande, pour être valable et officiel, une trace manuelle. Cette trace se concrétise, s'éprouve, se réfléchi et selon les variables et détails des enjeux inhérents au document, le contrat peut se contractualiser plus ou moins rapidement et avec plus ou moins d'intensité. Ce contrat m'engage, corps et âme.
J'estime que cet acte, fait irruption dans ma vie pour marquer le début de la seconde partie de mon oeuvre, celle où je reviens à la charge des spectres me hantant ces derniers temps. En signant ce contrat, plus de spectres…juste un vaste espace de sens à investir.
----------------------------------------------------------------------
english

--

version
-------------------------------------------------------------------------
ARTISTIC BIS - MARCH 12, 2019 
Now that the energy has returned, that the impulses and anger are sublimating, it is time to question my art practice. In my opinion, an artist is no more or no less than a man, talented or not, but obsessive, that is certain, who persists in making the meaning of his work valid over the years. This work, of course, can survive the artist over time, sohis work surpasses him and can take the path of universality. 
I renew the meaning of my work and try to overcome the need for beauty and bitter actualization that I had forged and hammered myself in my photography practice. Aesthetism is one thing, meaning is another. It doesn't matter to me if the photography I've been taking in recent days is technically poor, it carries the meaning of my work and it's much more interesting nowadays. I like to think that the productions made, and which constitute the work I am pursuing, will be seen not from the point of view of the beautiful canonical of the moment, but from the point of viewof a more complex whole. 
My video performance, entitled "THE CONTRACT" was for me a concrete way to put into play my own reunion, in away to find myself with myself. That evening, it was a matter of writing a contract with a universal being, whom I will not name. The idea was to put myself in mental action, to make me think about my own physical and psychological limits, to overcome them too. I didn't fail to do so and this contract is sealed. It now allows me to go further in exploring the work I am undertaking, because if I wrote above that a work can survive the artist, it probably precedes him more in fact.
Signing a contract is an intimate act. To be valid and official, it requires a manual trace. This trace is materialized, tested, reflected and according to the variables and details of the stakes inherent in the document, the contract can be contracted more or less quickly and with more or less intensity. This contract commits me, body and soul. I believe that this act breaks into my life to mark the beginning of the second part of my work, the one in which I return to the charge of the ghosts haunting me recently. By signing this contract, no more spectra...just a vast space of meaning to invest.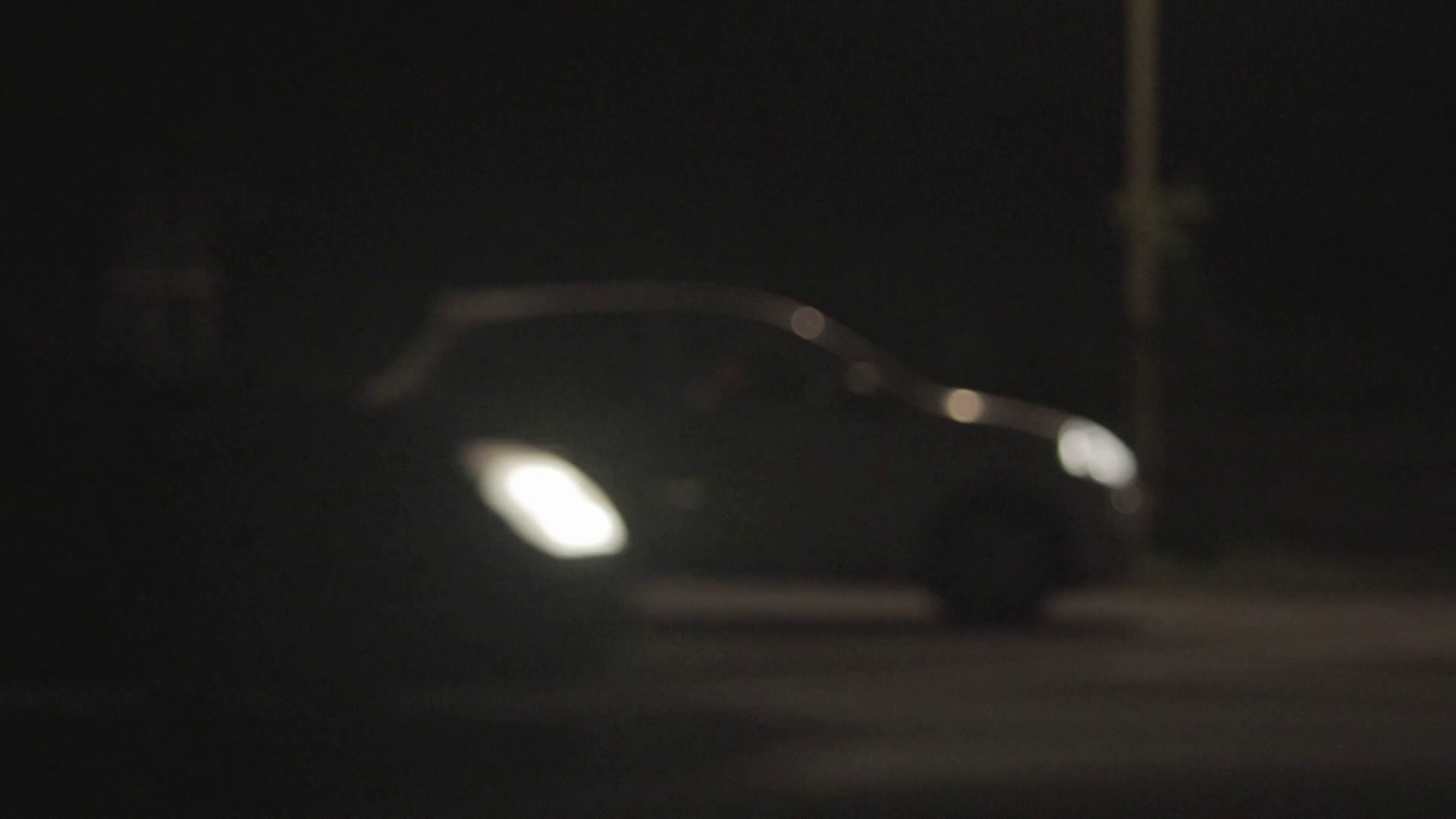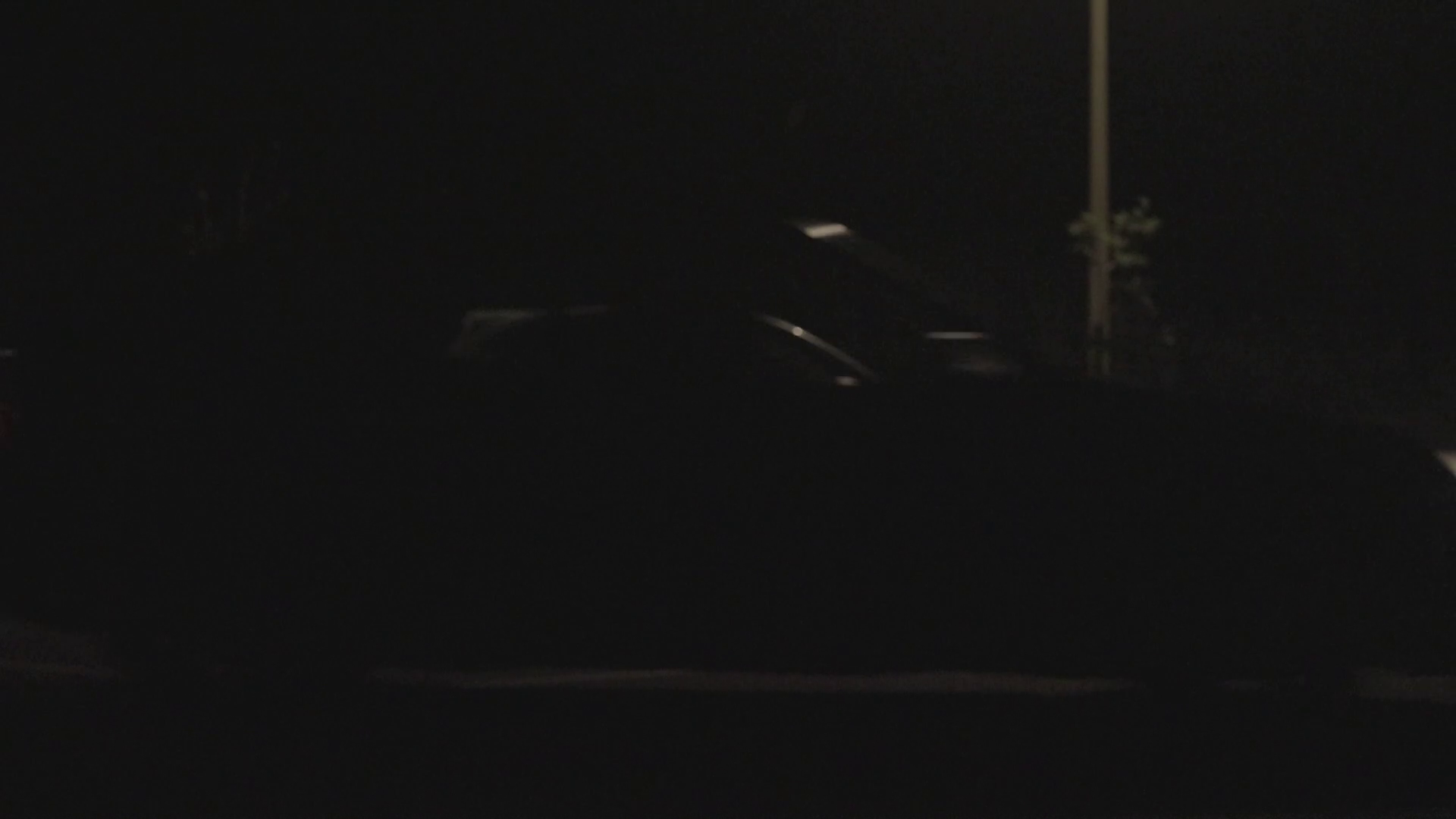 CONCRETISME - 4 MARS 2019
L'art concret est un art qui s'établi avec le réel, celui qui ouvre les limites, décompose les corps puis les recompose. Rien de morbide selon moi, juste une gymnastique liée à la composition-recomposition-décomposition in fine. Je prends plaisir aujourd'hui à renouer avec le sens du réel, celui qui ouvre les limites. Hélas ce plaisir s'accompagne d'une grande mélancolie naturellement, d'un sentiment proche de la région de l'estomac qui noue le corps en entier. Il n'est jamais question de plaisir pourtant lorsque l'on crée avec obsession.
Mon corps est malgré tout mien, je compose de plus en plus en sa compagnie et recompose sans limite, d'où mon travail récent en lien avec la notion d'autoportrait (série "ART" à venir). Pour ce qui est de mes actualités, j'ai réalisé ma première performance ce dernier samedi, y ai signé un contrat ou communément pratiqué un pacte. C'est de cela qu'il s'agit pour moi aujourd'hui, mettre en acte un engagement, au sens noble du terme, pour l'art de la performance psychologique - et de cet engagement concret, pour moi il n'existe plus rien de factice et de : "vite dit, vite fait".
----------------------------------------------------------------------
english

--

version
-------------------------------------------------------------------------
Concrete art is an art that is established with reality, the one that opens the limits, decomposes the bodies and then recomposes them. Nothing morbid in my opinion, just a gymnastics related to composition-recomposition-decomposition in fine. Today, I take pleasure in reconnecting with the sense of reality, the one that opens the limits. Alas this pleasure is accompanied by a great melancholy of course, a feeling close to the stomach region that knot the whole body. There is never any question of pleasure, however, when you create with obsession. 
My body is nevertheless mine, I compose more and more in his company and recompose without limit, hence my recent work in connection with the notion of selfportrait (series "ART" to come). As for my news, I made my first performance last Saturday, signed a contract or commonly practiced a pact. That is what it is about for me today, to put into practice a commitment, in the noble sense of the term, for the art of psychological performance - and this concrete commitment, for me there is no longer anything artificial and: "Quickly said, quickly done".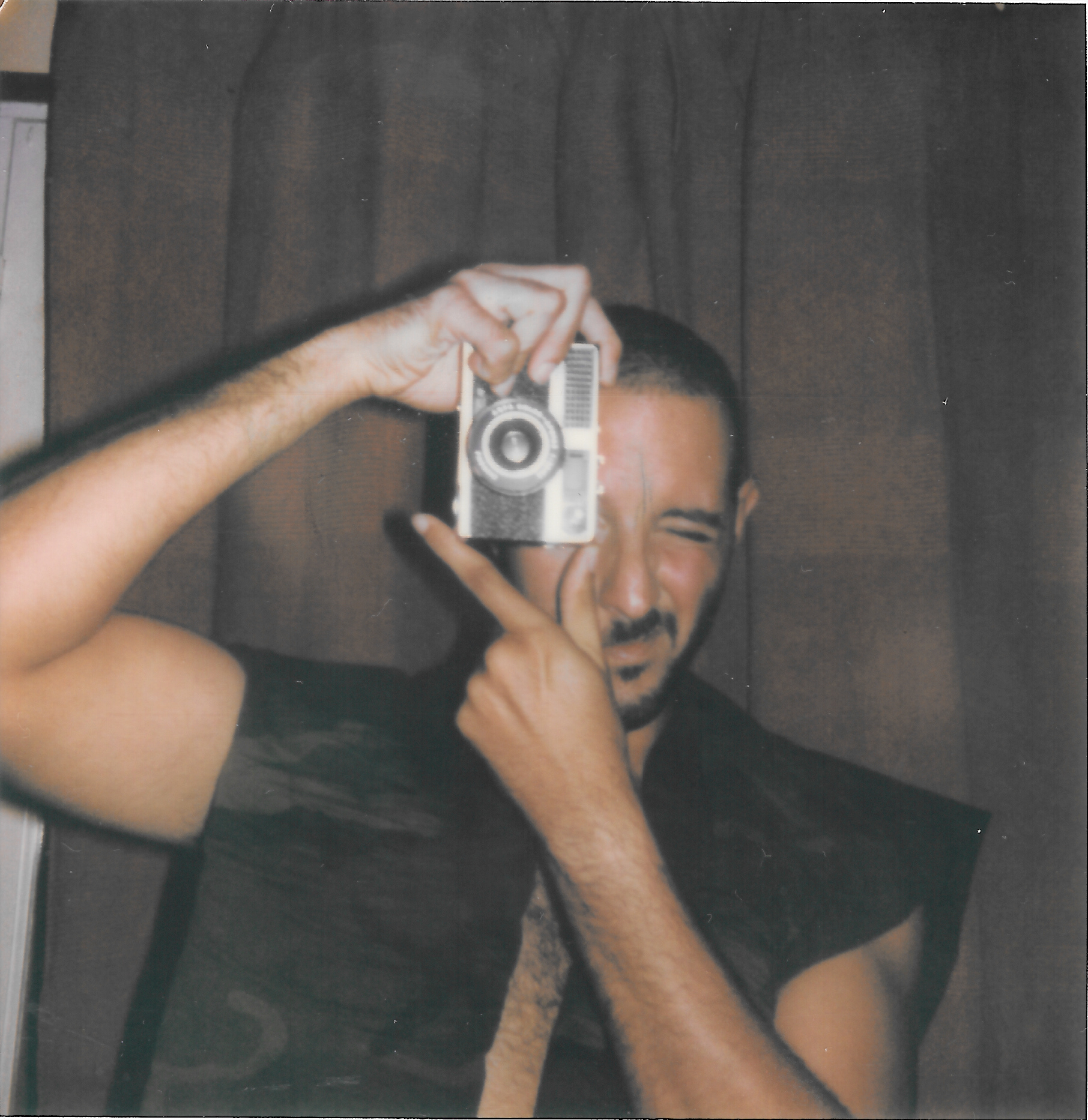 DEMON LOVER - 27 FÉVRIER 2019
Si je n'avais qu'à choisir un mot pour commencer un récit art-historique, ce serait le mot « pacte ». 
Performance réalisée le 2 Mars 2019.
DEMON LOVER - FEBRUARY 27, 2019 
If I had only to choose a word to start an arthistorical story, it would be the word "pact". Performance achieved on March 2, 2019.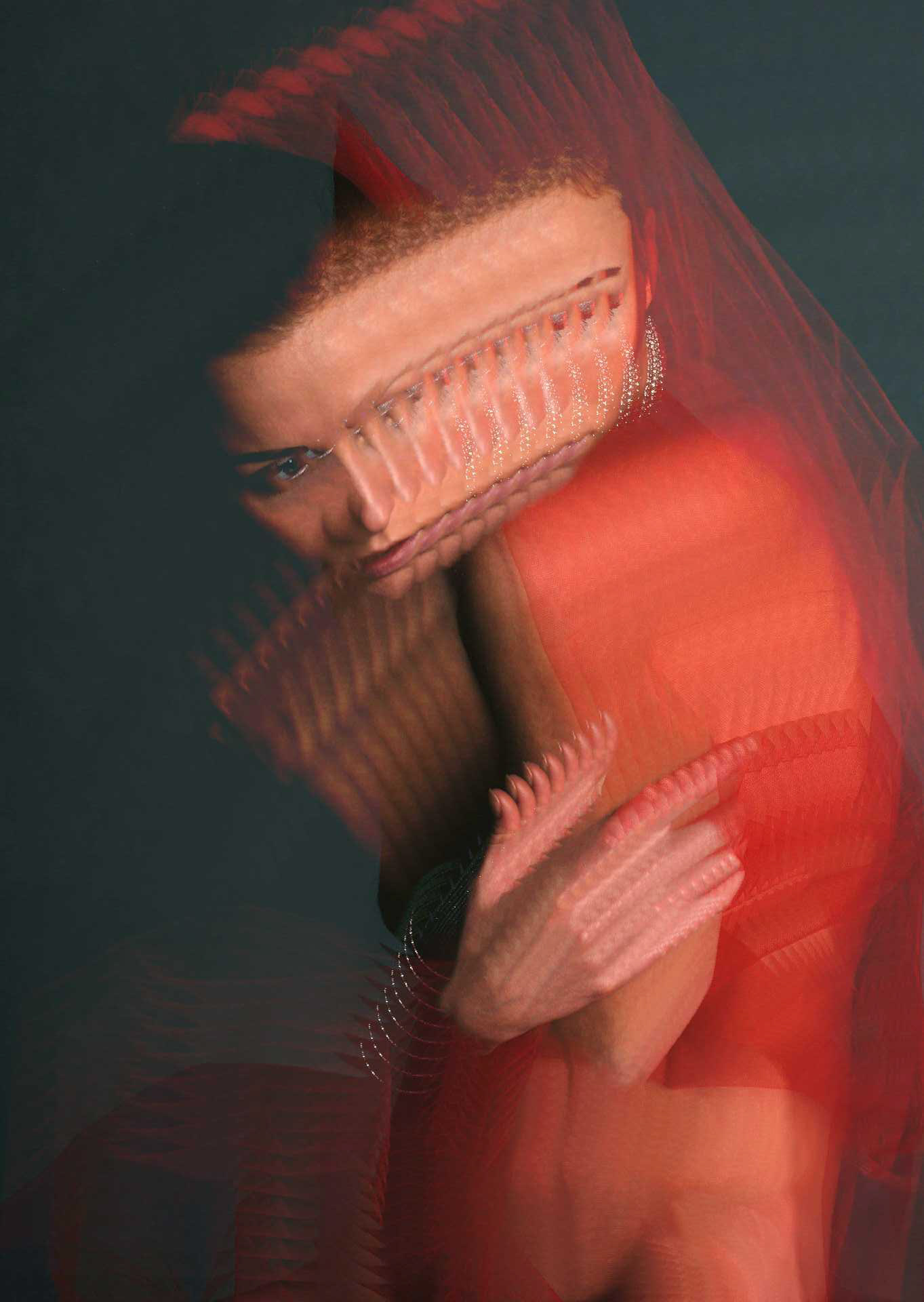 POLAROID NIGHTS - 11 FÉVRIER 2019
Je me suis dit qu'il suffisait de produire pour évacuer la peine. C'est inévitablement faux. La marche vers une quelconque délivrance de l'âme est un mouvement sans fin, inéluctablement évolutif. A chaque temps, chaque séjour parmi les sombres lieux à évacuer, et chaque allers et retours, je troque une part de moi même à ce qui apparaît comme être une de mes productions. 
La dépossession est un mal moderne plus fort que toutes les « démoniaqueries » passées. Pour avoir passé une majeure partie de mon œuvre dans un semblant de paradis, en suis-je pour autant plus serein? Je dessers aujourd'hui une cause comparable à un voyage dans le temps, mais sans but à atteindre. Parler en terme d'objectif à atteindre est un gageure pour celui qui nage avec les sirènes. Parler avec les sirènes est un exemple pour tous.
Créer un objet instantané est selon moi l'unique solution « vide » de toute esthétique matérielle et technique (dans le processus) pour apprendre à chanter avec ces sirènes. Je ne suis alors qu'un ex-chanteur professionnel, aujourd'hui dépossédé de mon accès à l'opéra. Mon habit de scène m'est futile en ces jours de profonde réflexion, je préfère me montrer au grand jour caché sous une casquette anonyme. 
L'erreur de la sirène n'existe pas, elle dicte ce qu'elle doit faire et montrer à un instant donné et préalablement voulu par sa communauté. D'ailleurs à y réfléchir de plus près, le terme d'accident ou de chemin annexe serait plus indiqué dans mon vocabulaire. Maîtriser les mots m'est de plus en plus difficile tant l'image picturale m'enchaîne à vrai dire. Les yeux m'en sont esclaves, et mes orbites de simples réceptacles d'un non-esthétisme insensé de ma vie chronique.
La maladie moderne qu'est la « dépossession » m'apparaît de jour comme la plus grande des guerres humaines, on pense alors à quelque chose et on le perd subitement. Ce n'est pas plus complexe que cela, mais c'est o combien fatal pour celui qui en est victime, et victime à petit feu. Ainsi être et danser avec les sirènes nous rappelle combien il est fugitif, instantanément parlant, d'en tirer un profitable fruit puis d'en être banni. Les tendances actuelles de la mode elles-mêmes se défont moins rapidement. 
L'union de cet instant où « tout bascule et tout se joue » est une chimie princière, un acte de noblesse. Un risque à prendre pour celui qui joue avec les cimes des montagnes. L'acte est similaire au fait de désirer ardemment manger un de ces fameux poissons possiblement mortels, acte à la fois sensationnel et en son essence sans retour. Le retour à un arrachement créatif se réalise naturellement chez moi, passant logiquement par une entrée douce, un mi-chemin assuré et une fin fracassante. Il est de ces esprits hélas qui opèrent par métissage de concepts sans consulter d'oracles, sans en prévenir leur propriétaire. Ces esprits sont pourtant capables de repeindre des façades d'immeubles, et ce sans peinture. 
De nuit cela est encore plus accessible. L'ouverture est nécessaire, car la lumière se fait plus rare. Les sirènes sont malheureusement plus sensibles au désordre, se font plus présentes aussi et enchaînent les hommes tels que moi aux rochers de l'inculture. Je me projette alors ici, là sur un temps brumeux pour le spectateur mais limpide et éclairé par le créateur omniscient. Dépossédé de mon action, l'artiste que je suis est à la fois homme et machine de son temps, je n'ai qu'un véritable secours pour une action pure : l'instantané pictural. Lui seul est capable de réunir en un seul acte la création et la négation.  
----------------------------------------------------------------------
english

--

version
-------------------------------------------------------------------------
POLAROID NIGHTS - FEBRUARY 11, 2019 
I thought that all you had to do was produce to get the sentence out. This is inevitably not true. The march towards any deliverance of the soul is an endless, inevitably evolutionary movement. A teach time, each stay among the dark places to evacuate, and each return, I trade a part of myself for what appears to be one of my productions. 
Dispossession is a modern evil stronger than all the "demoniaqueries"; of the past. Having spent most of my work in a semblance of paradise, do I feel more serene? Today I am serving a cause comparable to a journey through time ,but with no goal to achieve. Talking in terms of the objective to be achieved is a challenge for those who swim with sirens. Talking with sirens is an example for everyone. 
Creating an instant object is in my opinion the only "empty" solution of any material and technical aesthetics (in theprocess) to learn to sing with these sirens. At that time, I was just a former professional singer, now deprived of myaccess to opera. My stage outfit is futile tome in these days of deep reflection, I prefer to show myself out in the open hidden under an anonymous cap. 
The siren's error does not exist, it dictates what it must do and show at a given moment and beforehand wanted by its community. Moreover, if you think aboutit more carefully, the term accident or side road would be more appropriate in my vocabulary. Mastering words is more and more difficult for me because the pictorial image actually enchains me. My eyes are slaves to it, and my orbits are mere receptacles of a senseless unesthetism of my chronic life.
The modern disease of "dispossession"; appears to me by day to be the greatest of all human wars, so we think ofsomething and suddenly lose it. It is no more complex than that, but it is o how fatal for the victim, and a victim by little. Thus being and dancing with sirens reminds us how fleeting it is, instantly speaking, to draw a profitable fruit from it and then to be banished. The current fashion trends themselves are not breaking down as quickly. 
The union of this moment when everything changes and everything is at stake"; is a princely chemistry, an act of nobility. A risk to be taken by those who play with the peaks of the mountains. The act is similar to craving to eat one of these famous potentially deadly fish, an act that is both sensational and in its essence unstoppable. The return to a creative tearing up is naturally realized in my home, logically passing through a soft entrance, a confident halfway point and a crashing end. Unfortunately, there are those minds that operate by mixing concepts without consulting oracles, without informing their owners. However, these spirits are able to paint building facades without paint. 
At night it is even more accessible. Opening is necessary because light is becoming rarer. Unfortunately, sirens are more sensitive to disorder, they are also more present and chain men like me to the rocks of unculture. I then project myself here, there on a foggy weather for the spectator but clear and enlightened by the omniscient creator. Deprived of my action, the artist that I am is both a man and a machine of his time, I have only a real help for a pure action: the pictorial snapshot. He alone is capable of combining creation and negation in a single act.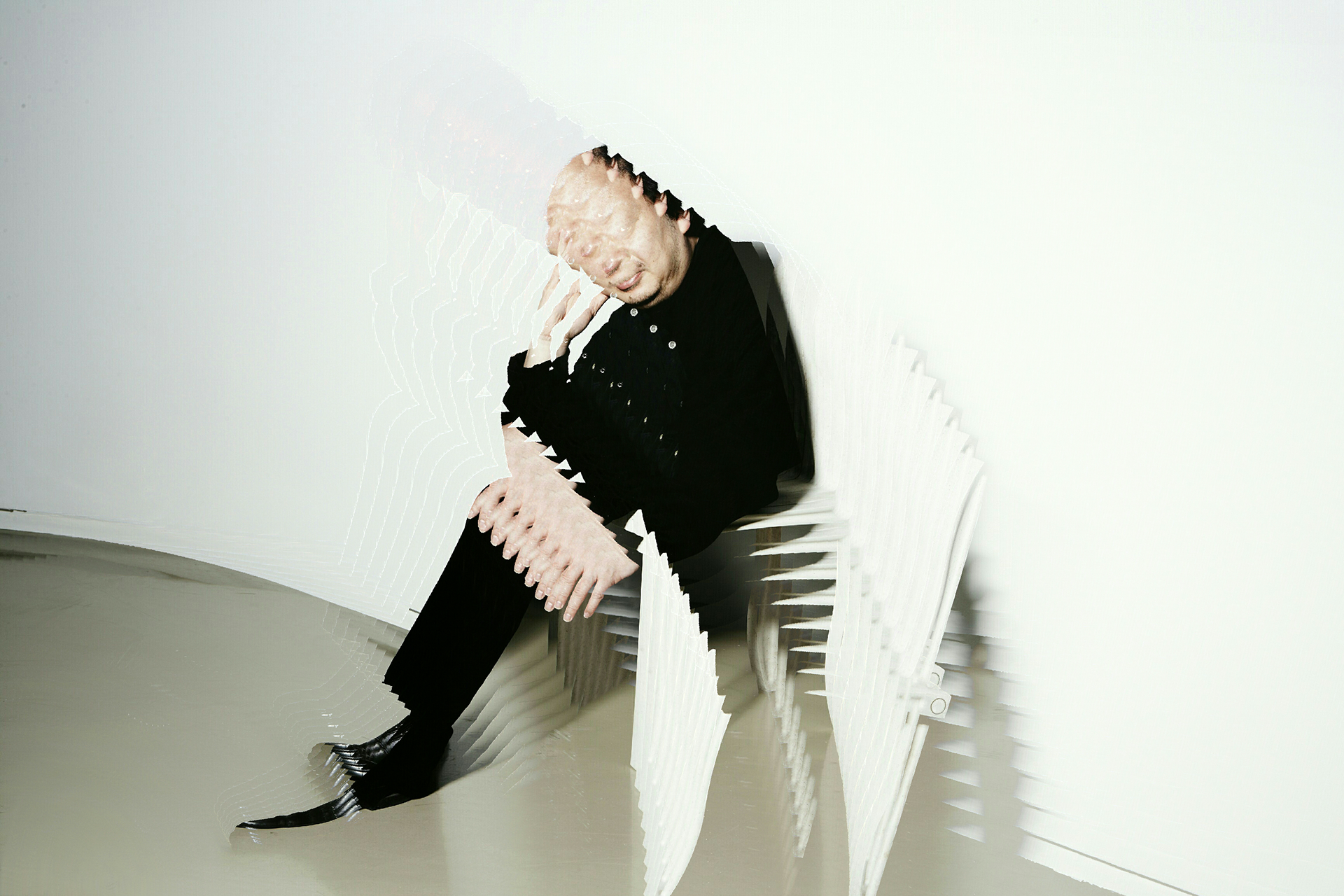 DISSIDENCE - 1ER FÉVRIER 2019
Voilà qu'il est temps de vous dévoiler ma prise de décision, à savoir mon retrait de la scène photographique professionnelle. Depuis le 1er Février 2019, je me suis officiellement retiré des réseaux sociaux et mon entreprise individuelle (entendez par là "qui porte mon nom") n'est plus. Métaphore impensable et difficile à avaler : je suis en cessation d'activité. 
Ainsi je ne propose plus mes services en tant que photographe professionnel, je ne réponds plus aux « besoins » de mes clients. J'ai dû annuler tous les shootings prévus et diverses commandes pour cette année. La décision a été dure, froide et douloureuse. Comme un coup de poignard elle a laissé une plaie chez certains de mes clients et peu sont encore à mon chevet pour connaître mon état de santé. 
J'avais annoncé en Décembre 2018 / Janvier 2019 ma volonté d'en découdre avec la photographie dite « numérique » et avais amorcé mon perfectionnement dans la photographie analogique, plus intimiste, lente et réelle comme je l'avais écrit sur plusieurs de mes posts sur Facebook et Instagram. 
Ces deux réseaux sociaux m'ont apporté énormément. Faisant à eux seuls le travail de marketing et de diffusion de mon art, non sans effort. Bien que reconnaissant de leur portée "inimaginable" je ne peux que regretter ma dépendance progressive à ces algorithmes qui en ont voulu toujours plus, jusqu'à prendre certaines décisions à ma place, au détriment de mon âme d'artiste. 
J'étais contraint continuellement à faire plus, à bouger sans cesse au nom d'un cliché-concept qui allait avoir une plus grande visibilité, à laisser le « consensus » établi du moment choisir comment mon œuvre évoluerait, à laisser le Réseau choisir qui allait être le sujet de mes photographies. Plus je tentais de faire évoluer mon oeuvre dans son ensemble plus je reculais sur ma visibilité et mon « audience ». Plus je donnais à la « machine sociale » plus je devenais important à ses yeux et absents aux miens. 
Je tente ici de vous mettre en lumière ce qui m'a poussé à renouer avec l'art véritable, méticuleux et minutieux qui se doit d'être loin de tout ce tumulte numérique, et névrotique. Etre contraint de suivre l'influence des influenceurs, ceci ne m'a jamais correspondu. 
Je me considère aujourd'hui, et en ce mois de Février, comme un dissident. Je m'affranchis des chaînes ayant pu entraver ma liberté d'homme qui crée. Car comme je l'ai déjà expliqué à ma famille, que je chéris tant, rien au monde ne pourra m'enlever ma particule de création - comme les réseaux sociaux et mon entreprise de photographie m'ont enlevé ma famille pendant 3 ans. 
Je renoue avec le monde, les œuvres simples de l'esprit me nourrissent et surtout l'acte de créer sereinement en respectant mon temps me ravi à nouveau. Je ne suis plus contraint par la course de la publication en bonne et due forme à telle heure et avec tels critères (hashtags, localisation fatale ou encore identifications des contenus de marque, abjects partages insensés etc...). Ne croyez pas qu'il soit simple de sortir de ces cercles infernaux, notamment lorsque ceux ci ont été pendant quelques années une partie de votre gagne pain et soit disant « vie sociale ». Je vous demande juste de comparer cela à une roue sans fin, ne voudrais t-on pas en sortir un jour?
Il reste néanmoins que je ne crache pas sur tout ce qui a pu me faire connaître, et aux liens que j'ai pu créer grâce à l'INTERNET. Je le chéris comme s'il était une avancée considérable pour ma vie dans ce monde. Je regrette juste de ne pas être sorti plus tôt de ce que nous appelons aujourd'hui « réseaux sociaux » et de ce que j'appelle maintenant « un tue-l'âme maladif ». En tant que créateur je serais toujours présent par le biais de mon site 
www.ludoviccoutinho.com 
et de mon mail ( 
ludoviccoutinhophotography@gmail.com
 ) mes œuvres seront disponibles quand je le veux, et non dictées par une pression extérieure, et selon la forme que j'aurai décidé. 
A tous ceux qui ont cru sincèrement en moi je vous respecte, je sais au fond de moi qu'un de ces jours vous comprendrez l'acte proclamé ici et pourrez y prendre part.  
----------------------------------------------------------------------
english

--

version
-------------------------------------------------------------------------
DISSENT - FEBRUARY 1, 2019 
Now it is time to reveal my decision to you, namely my withdrawal from the professional photographic scene. Since February 1, 2019, I officially with drew from social networks and my sole proprietorship (meaning that bears my name) is no longer. Unthinkable and difficult to swallow metaphor: I am out of business. Thus I no longer offer my services as a professional photographer, I no longer meet the needs of my clients. I had to cancel all the shootings scheduled and various orders for this year. The decision was hard, cold and painful. Like as tab wound she left a wound at some of my clients and few are still at my bed side to know my state of health. In December 2018, January 2019, I announced my desire to get to grips with so called "digital" photography and began my perfection in analog photography, more intimate, slow and real as I hadwritten on several of my posts onFacebook and Instagram. 
These two social networks have brought me a lot. Doing the marketing and dissemination work of my art on their own, not without effort. Although I am grateful for their unimaginable scope, I can only regret my progressive dependence on these algorithms, which have always wanted more and more, to the point of taking certain decisions in my place, to the detriment of my artistic soul.
I was constantly forced to do more, to move constantly in the name of a cliché/concept that would have a greater visibility, to let the consensus established at the time choose how my work would evolve, to let the Network choose who would be the subject of my photographs. The more I tried to develop my work as a whole, the more I lost visibility and my audience. The more I gave to the social machine the more important I became to it and absent frommy own. 
I try here to highlight what has pushed me to reconnect with the true, meticulous and meticulous art that must be far from all this digital, neurotic upheaval. Being forced to follow the influence of influencers has never been right for me. I consider myself today, and in this month of February, as a dissident. I free myself from the chains that may have hindered my freedom as a creative man. Because asI have already explained to my family, whom I cherish so much, nothing in the world will be able to take away my creative particle - like the social networks and my photography company took away my family for 3 years.
I am reconnecting with the world, the simple works of the mind nourish me and above all the act of creating serenely while respecting my time delights me again. I am no longer constrained by the race for proper publication at such and such a time and with such criteria (hashtags, fatal localization or even identification of branded content, senseless shared abjects etc. . . ). Don't think it's easy to get out of these infernal circles, especially when they have been part of your livelihood for a few years and socalled social life. I'm just asking you to compare this to an endless wheel, wouldn't you like to get out of it one day? 
Nevertheless, I do not spit on everything that has made me known, and on the links I have been able to create thanks to the INTERNET. I cherish it as if it were a significant step forward for my life in this world. I just wish I had gotten out of what we now call social networks and what I now call a sick soul killer sooner. As a creator I will always be present through my website www.ludoviccoutinho.com and my email ( ludoviccoutinhophotography@gmail.com )my works will be available when I want, and not dictated by external pressure, and according to the form I have decided. To all those who have sincerely believed in me, I respect you, I know in my heart that one of these days you will understand the act proclaimed here and will be able to take part in it.
​​​​​​​